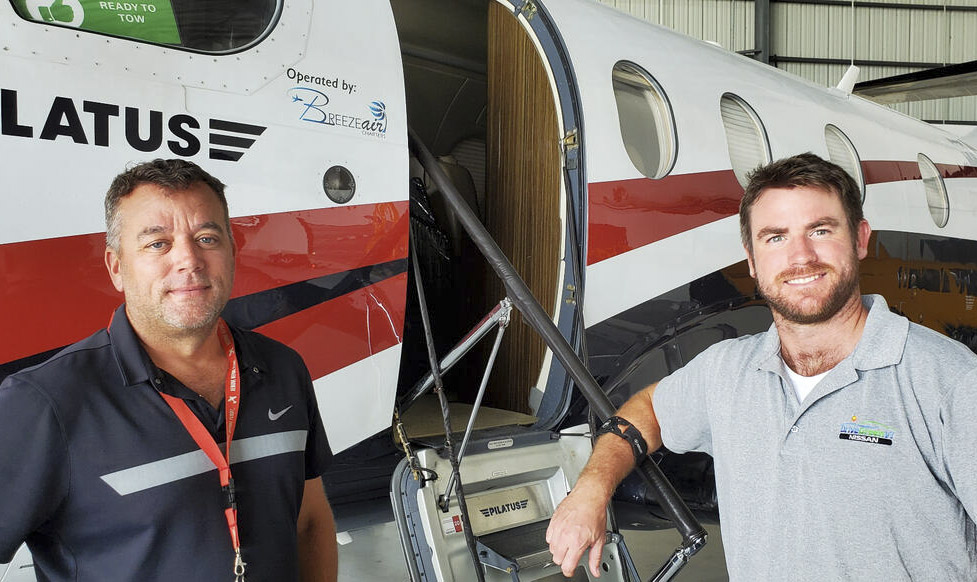 Breeze Air Charters
Company Leadership
Breeze Air Charters leadership includes co-founders Adrien and Mario Austin. The Austin brothers co-own multiple transportation and tourism-based businesses in St. Thomas. Lifelong Virgin Islands residents, Adrien and Mario are passionate advocates for technology that protects the Caribbean environment and stimulates the local economy.
Chief Pilot
Matthew Stewart
Chief Pilot Matthew Stewart leads the Breeze Air Charters pilot group. A former Cape Air and Tropic Ocean Airways pilot with more than 10,000 flight hours, he is extensively familiar with the Caribbean region. His experience also includes four years flying seaplanes between the U.S. and the British Virgin Islands. Captain Stewart also works with Republic Airlines as the first officer of Embraer aircraft, flying routes that span from Canada to South America, including Mexico and Central America.
UFLYVI owner Matthew Stewart is also a certified flight instructor (CFI) licensed under the Federal Aviation Administration (FAA). Previously he worked with Ft. Lauderdale-based FXE FC as the lead flight instructor.
Captain Stewart earned his Bachelor of Science degree in Professional Aeronautics from the prestigious Embry Riddle Aeronautical University.
Co-Founder
Adrien Austin
In 2011, Adrien Austin co-founded Drive Green VI, introducing electric cars and dual-fuel propane technology to the U.S. Virgin Islands. This business is the exclusive dealership offering electric vehicles in the USVI, empowering residents to invest in ecologically responsible ground transportation. Now the largest fleet management company in the territory.
Acting as Chairman of the Economic Development Committee for USVI Governor Albert Bryan's transition team and tapped by Congresswoman Stacey Plaskett to share expertise on e-mobility, Austin also founded an app development incubator. He graduated from Emory University with degrees in economics and environmental sciences.